Amy Murray, Executive Director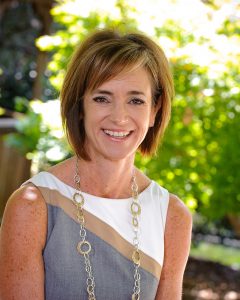 Amy is currently the Executive Director at The Joseph Sams School. Prior to assuming the role of Executive Director, she served as principal of The Joseph Sams School. Originally from Indianapolis, Amy earned her Bachelor of Arts degree from Indiana University and her Master of Education from the University of Georgia, where she  worked as a graduate research assistant.
Amy has 9 years of experience in preschool to high school special education classrooms in both private and public schools. She holds multiple certifications in special education and is a MOVE (Mobility Opportunities via Education) International Trainer. Amy is a member of CEC (Council for Exceptional Children).
Her priority is to work together with parents, staff, and students to provide a safe, supportive, educational environment in which each student is challenged and inspired to reach their full potential.